Replace Missing Teeth – Westfield, NJ
Restore Your Complete Smile
Tooth loss can really take a bite out of your day-to-day quality of life, but it doesn't have to stay that way. Whether you're missing just one, a few, or all of your natural pearly whites, our dentists at High Tech Family Dentistry are here to give you back your confident smile and biting strength. By using leading-edge technology and partnering with experienced specialists, we provide custom-made tooth replacements that restore your complete smile. To explore your options, reach out to our team and schedule your consultation to discuss options to replace missing teeth in Westfield, NJ!
Why Choose High Tech Family Dentistry for Tooth Replacement?
Digital Dental Impressions – No Messy Putty!
Partnered with Trusted Dental Implant Specialists
Convenient Saturday & Evening Dental Appointment Times
Dental Bridges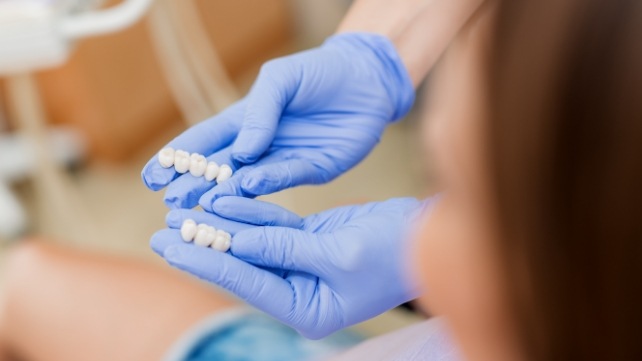 If you're only missing one tooth (or two or three in a row), then a dental bridge is a simple, straightforward way to fill the empty space. All we need to do is create the precise number of artificial teeth and attach a dental crown on either side. These crowns are fitted over your natural teeth, ensuring the bridge stays securely in place. Our bridges not only enable you to talk and eat normally again, but they're also personalized to look like your teeth never went missing in the first place.
Dentures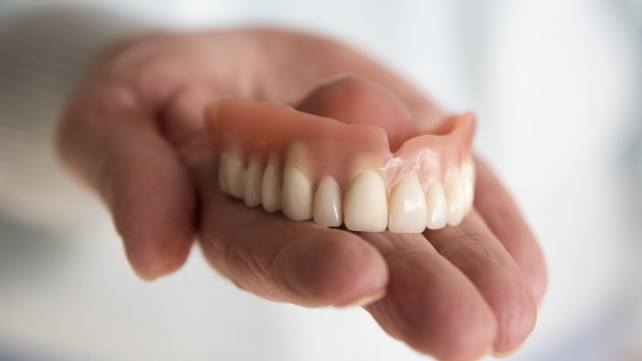 A tried-and-true tooth replacement, dentures are an excellent, affordable option for patients who have lost all or most of their teeth. We can design a partial denture to fit between the gaps in your grin, or a full denture to restore an entire row of teeth by sitting on the gums. Although dentures have a reputation for being uncomfortable and awkward, we deliver truly modern dentures that make it easy to smile, laugh, and sink your teeth into your favorite foods.
Dental Implants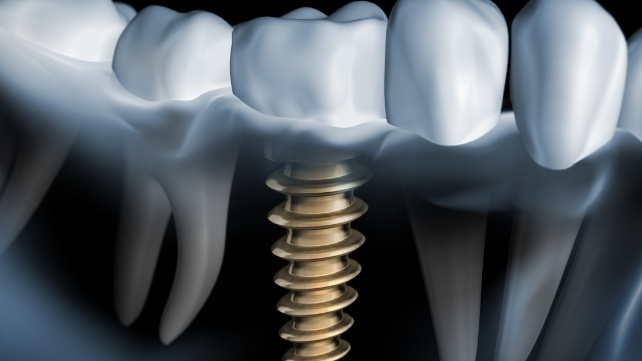 Dental implants go above and beyond other tooth replacements by replicating the tooth's roots as well as the visible section above the gums. These biocompatible posts are surgically embedded in the jaw, and they can support any number of replacement teeth for decades or even a lifetime to come. This makes them look and feel almost exactly like the pearly whites you were born with. In short, dental implants are the most high-tech tooth replacement currently available!